Learn more:
The plays are for:
• Workshop Rotation
• Sunday School
• Vacation Bible school
• Church day camp
• Bible study groups
• Performance
or any time you want to connect Bible stories to children's daily lives!
Knoxville Tours
Join me for a guided walking tour of Knoxville history.
Events
Check Laura's schedule at LauraStill.net
Connecting to the Bible

"Laura is able to seamlessly weave scripture with situations relative to today's children so that the children see the correlation between the two. With each play our students are not only immersed into the biblical essence of the lesson, but also experience through acting how scripture touches them in today's world."
Touching the Hearts

"I have seen younger children roll with laughter as they portrayed favorite Old Testament characters, and I have seen older ones moved to tears as they begin to grasp the reality of Jesus' sacrifice through "The Gift is Given." Laura clearly writes with children in mind, but her unique sense of humor transcends generations and her deep spirituality touches the hearts of children and adults alike."
Acts of the Apostles by Laura Still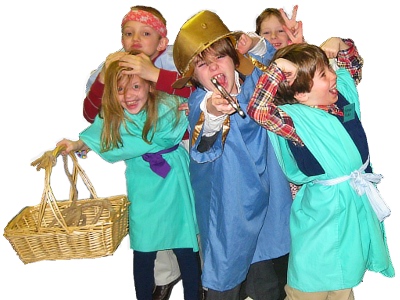 The Plays
25 one-act plays based on Bible stories and themes connect lessons to the children's daily lives. These plays are perfect for Workshop Rotation, Sunday School or performance.
The Book
The 289-page book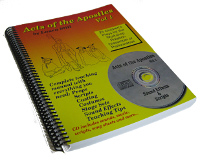 includes sections on costumes, staging, props and teaching tips on everything from non-reading first graders to preparing for class. Each play includes a lesson description, casting guide, props, costumes and special notes and instructions. Look inside!

CD Sound Effects
Every sound effect you'll need for each play is included on the CD. Just go to the track with the title of the play you are using for the lesson. The sound effects are separated by three second pauses. Assign a sound engineer to press "Play" at the marked places in the script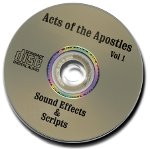 and then "Pause" when the sound is finished
Printable PDF scripts on the CD
The same CD works in your computer and has a printable scripts in pdf form for each play. You'll probably find this easier than photocopying actor copies of scripts from the book.
Order Now

OR
OR
send a check or money order for $35 to:
Laura Still
5111 Green Valley Rd
Knoxville TN 37914